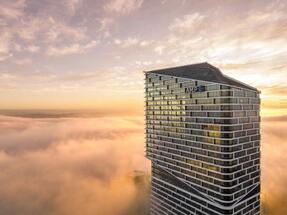 Pored uobičajenih kriterijuma, ove godine, žiri se fokusirao na to kako projekti nastoje da poboljšaju izglede izgrađenog okruženja u skladu sa ciljevima ESG-a. Šest ključnih kriterijuma su održivost, integrisanost projekta u okruženje i zajednicu, kvalitet korisničkog iskustva, ekonomski doprinos, originalnost koncepta i arhitektonski kvaliteti.
Pobednici su izabrani glasovima žirija i glasovima registrovanih delegate na MIPIM-u.
Ovogodišnji pobednici su:
NAJBOLJI ALTERNATIVNI PROJEKAT
Deloitte University EMEA
Bailly-Romainvilliers – Val d'Europe, France
Arhitekta: Dubuisson Architecture
Developer: Nexity
NAJBOLJI KULTURNI, SPORTSKI I OBRAZOVNI PROJEKAT
Hong Kong University of Science and Technology, Guangzhou (HKUST)
Guangzhou, China
Arhitekta: Kohn Pedersen Fox Associates
Developer: Hong Kong University of Science and Technology
NAJBOLJI HOTELIJERSKI I TURISTIČKI OBJEKAT
Lanserhof Sylt
Sylt, Germany
Arhitekta: ingenhoven associates
Developer: LHS Grund 5 GmbH
NAJBOLJI INDUSTRIJSKI I LOGISTIČKI PROJEKAT
New manufacture de haute horlogerie Audemars Piguet
Le Locle, Switzerland
Arhitekta: Kunik de Morsier architects
Developer: Audemars Piguet
NAJBOLJI MIXED-USE PROJEKAT
Morland Mixité Capitale
Paris, France
Architekta: CALQ Architecture and DAVID CHIPPERFIELD ARCHITECT
Developer: EMERIGE
NAJBOLJI POSLOVNI PROJEKAT
Quay Quarter Tower
Sydney, Australia
Arhitekta: 3XN
Developer: AMP Capital
NAJBOLJE OBNOVLJENA ZGRADA
Metal 57
Boulogne-Billancourt, France
Arhitekta: Dominique PERRAULT Architecture
Developer: BNP Paribas Immobilier
NAJBOLJI STAMBENI PROJEKAT
Sluishuis
Amsterdam, The Netherlands
Arhitekte: Bjarke Ingels Group (BIG) & Barcode Architects
Developers: BESIX RED, VORM Ontwikkeling B.V.
NAJBOLJI PROJEKAT URBANE REGENERACIJE
Atelier Gardens
Berlin, Germany
Arhitekte: MVRDV, Studio Fabrix and Hirschmüller Schindele Architekten
Developer: Fabrix
NAJBOLJI NOVI RAZVOJNI PROJKAT
Roots in the Sky
London, United Kingdom
Arhitekta: Sheppard Robson
Developer: Fabrix
NAJBOLJI NOVI MEGAPROJEKAT
La Baie des Rois
Libreville, Gabon
Arhitekta: FMCT
Developer: FMCT and private partners
Izvor: realestate-magazine.rs